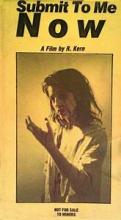 CALL FOR ENTRY: B-movie Underground and Trash film festival accepts features/shorts for the 2021 edition (SEPT 1-5 Breda, Holland).
👿😱🤩😍🤡💩☠️👽👾🤮
find us on https://filmfreeway.com/BUTFilmFestival or https://www.butff.nl/
☠️☠️☠️☠️☠️☠️☠️deadline: June 1st☠️☠️☠️☠️☠️☠️☠️☠️
Dear filmmaker/producer/distributor,
From 1-5 SEPT 2021, the 16th edition will take place.
We have an open call and are looking for submissions not older than 2019.