Program item reference
Film screening
Screening of Le Saigneur est avec nous (In Memoriam Alfons Vranckx)
PLUS 2 shorts:
- Gourmandise
- Hotel Party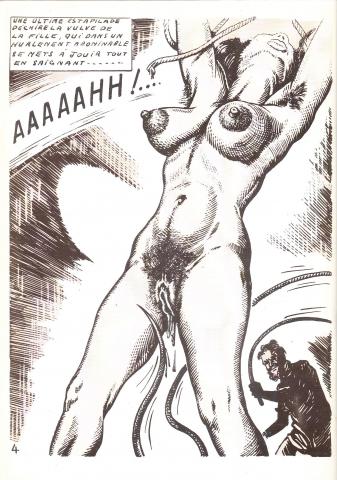 Film description
It' World War III, Man ! ("Le Saigneur est avec nous")
This film looks like a paranoid statement.
Everyone is fighting everyone and the rest against all others.
Male chauvinism fights love while love makes war to violence and fascism.
Time and Work are eternal enemies. Sadism and nazi's are big friends.
All images have been cut into small pieces, no image standing still.
No story. No main character. No net to save you.
Details

Language subtitles

English