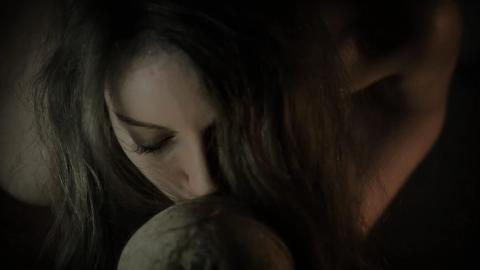 Film description
The first part of the new Marian Dora double feature, followed by PESTHAUCH DER MENSCHLICHKEIT, starring Shivabel Cœurnoir. Hazy shades of mystery surrounds the content of his newest film.
During a trip in the Aegean Sea, Maria D. is confronted on an island with impressions of an archaic culture. Fascinated by the morbidity and religiosity of the inhabitants of the island, she decides to end her loneliness. She enters the world of morbidity and sadism.
Marian Dora and BUTFF have a long-lasting collaboration since the 2012 festival edition in Munich. Every new film by the controversial German has been shown at our festival. We released a dvd box entitled THE WORLD OF MARIAN DORA and are very pleased to host the world premiere of his two new films this year.