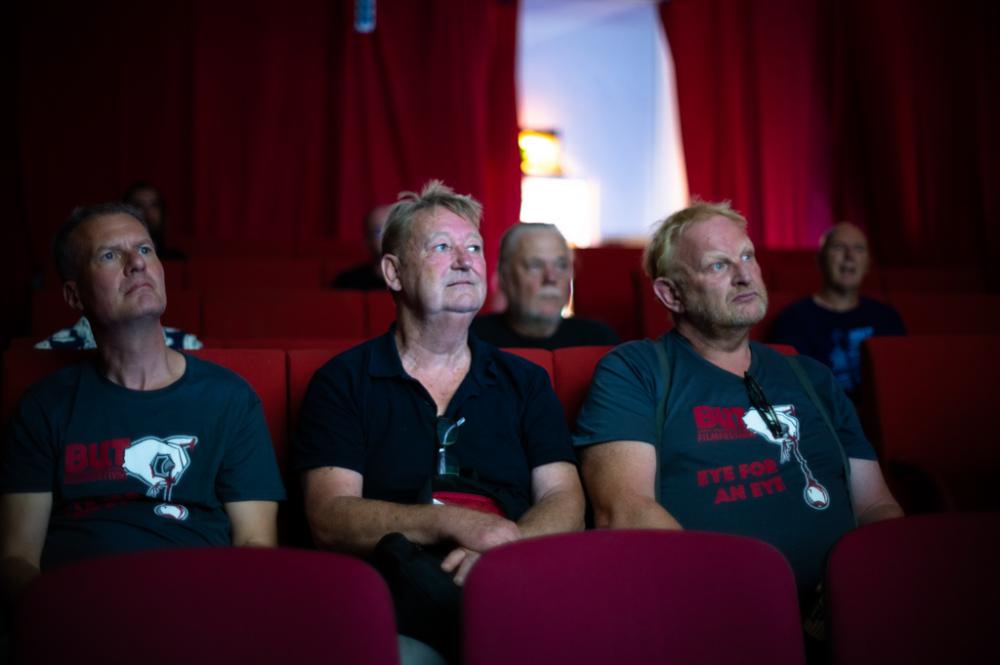 "(..) what is man? Man is the most vengeful creature of all. And why? Because he was born unsolicited! Because he didn't ask for existence, but got it thrown into his lap all the same. Born unsolicited, he takes revenge on the entire planet. How? By doing stuff!
Every living being is busy being there. Nothing more, nothing less. It leaves a handful of offspring and a cadaver. Not so man. Man must assert himself. Man has to prove himself. THAT is man's revenge for being born.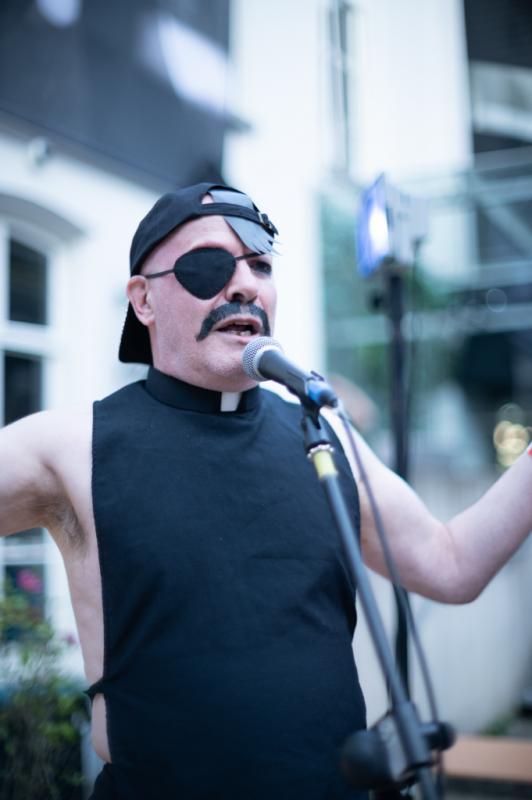 And every year we celebrate that revenge again at the BUT Film Festival, dear brothers, sisters and everyone in between. Look forward to word-bleeding poets, bone-cutting performances and deadly destruction on the screen."
Reverend Charlie Butlight
With these words, Reverend Charlie Butlight launched the 17th edition of BUT Film Festival. After three days of building up, filling "holes that should not be filled", we started our beloved BUTFF at the Nieuwe Veste square. There was a crowd, the crowd drank beer, the beer spilt onto the floor, the floor became sticky like our hearts. And knives.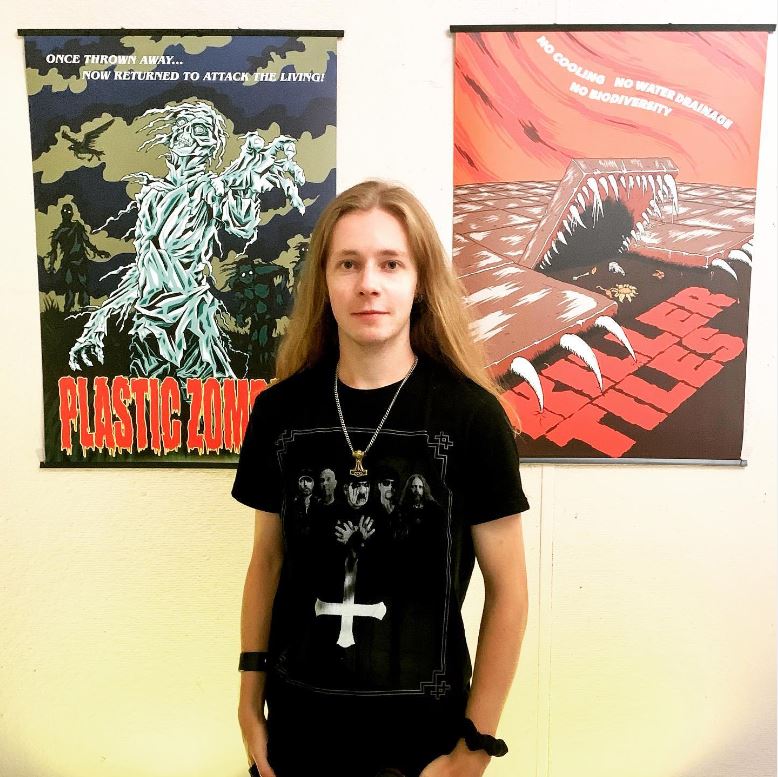 Anouk Veercamp
Anouk Veercamp's interpretation of Revenge and Melancholy was hanging majestically on the BUTSquare walls. Kick Stals decorated the inside of Nieuwe Veste with horror film posters about environmental issues (that's the point where reality is more gore than any movie). 
We clapped for Dorien, the force majeure behind BUTFF, and Alex Diehl, the artistic selector. "The BUTFF is me," no one heard them say, but everyone thought it anyway.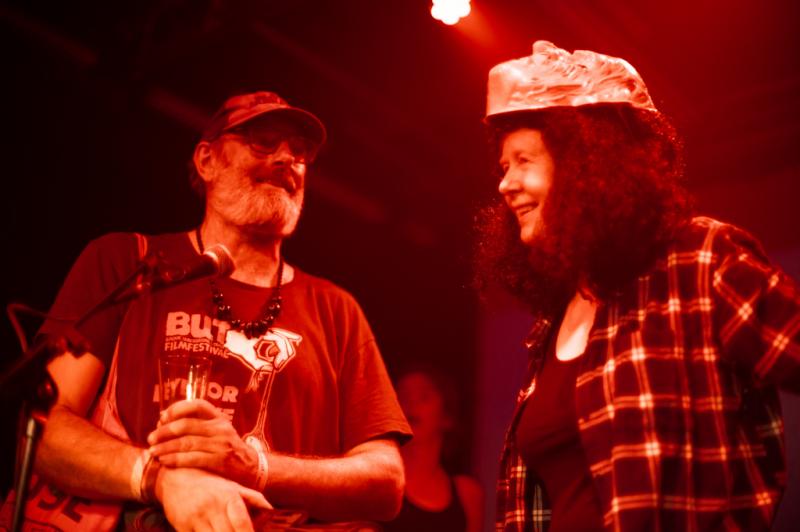 Uzis and pussies
Pussies used uzis and pussies turned into bloodcakes on the big screen. Death was slow but revenge even better-cooked, and everyone was all too happy that it was finally THAT time of the year, the time when nothing but zombies, fake blood, and super-real-really-they-are-real guns matters. 
Take a look at more coverage from today in BUTDaily, our festival newspaper.