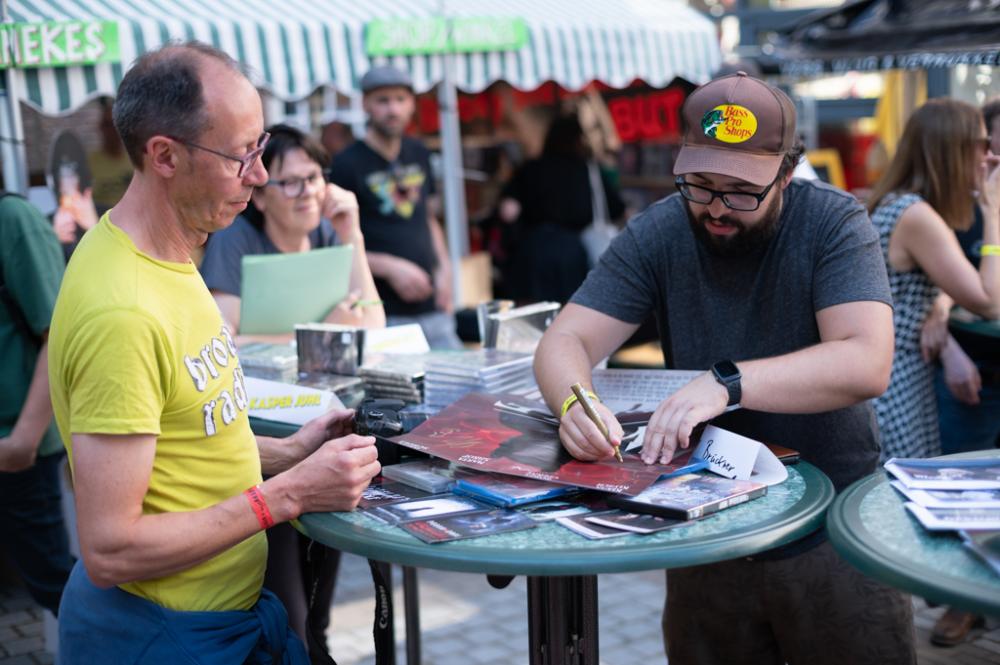 "The mainstream always bothers us. Absentees throw a spanner in the works so that filtering becomes necessary. A witch intentionally forgets to cover a smoke detector at the Metal Night. The BUT-alarm goes off but the audience counts on it to be part of the performance."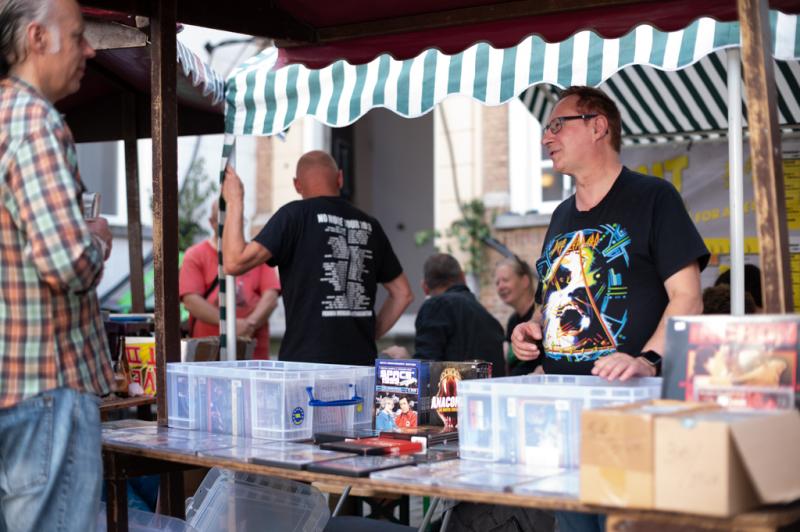 At BUTFF, everything is a dream. The kind from which you wake up covered in a cold sweat, barely able to catch your breath. It's no wonder, then, that on Saturday we invited a band busy with creating "fairytale punk". With Siksa, a dreamy, somewhat naive vibe merges with punk tunes and controversial, divisive lyrics. In Polish, to remind you that life outside BUTFF isn't a dream or even easy.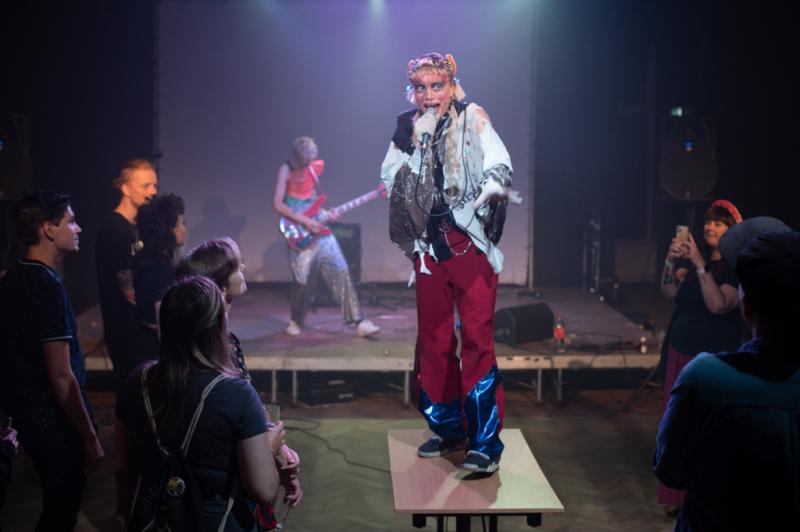 Teenage dreams come true, too: our festival's visitors could meet up with their beloved BUT stars during the Market and Signing Session. Directors, actors, writers, in short - people that bring us much-needed horror entertainment so we can survive Dutch winters indoors, binging on BUTts - gave themselves to the crowd for adoration. There was laughter as question marks flew around in the air, many names were exchanged, many dreams crushed, and many pens broke that afternoon.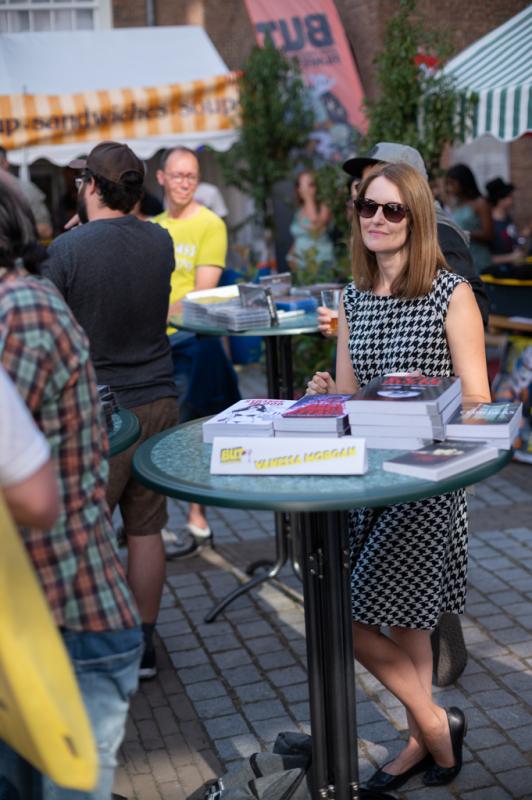 So did a few hearts during our BUT Awards ceremony. We love all of our creators but can crown only a few. That's the law of scarcity, baby, or some other capitalist shit. In any case, if we rewarded everyone, there wouldn't be a point in rewarding. Why do I even need to explain myself here?! Ah, so we don't get a dictatorial air. Right. Please don't cancel us. 
Anyway, so the Feature Award for the best BUTFF movie went to Norbert Pfaffenbiechler's "2551.01". Ibba Almanacs received the Shorts Award for his too-short-but-that's-the-point-but-we-want-more picture "Hard Times". Robert Bronzi and PollyAlex received the BUTifull Acting Awards. The Performance Award of the year went to Toine Dutch Bushman & Lin Klaassen for their performance ".over de rand..".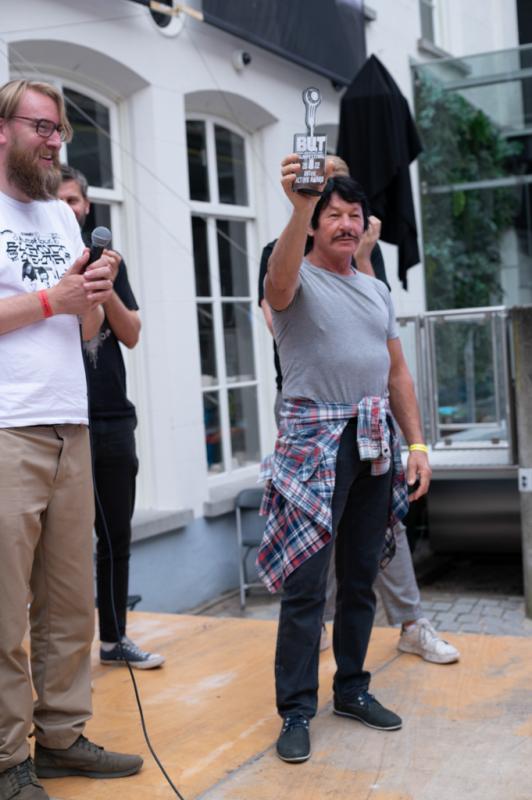 Congratulations to all winners but even bigger congratulations to those that didn't win. This is how you do it in the BUT style.
Take a look at Saturday's BUTDaily to read about Nordic guests and directors, visitors from far away, and dreams.