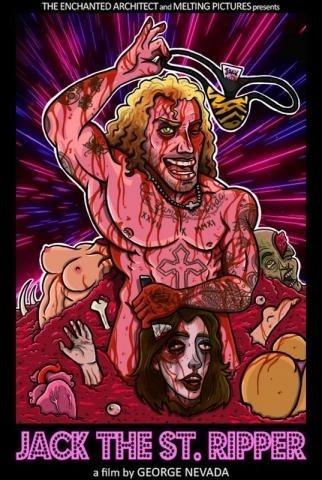 At BUTFF, we love and accept every weirdo. To emphasize our festival's inclusivity, we are continuing with The Invasion of the Horny Pink Flamingos, a sub-series to highlight LGBTQ+ movies which have always been part of our film selection. Some of the films you can expect at Pink Flamingos are:
* Knife + Heart (Yann Gonzales, 2018) - Paris, summer 1979. Anne is a producer of cheap gay porn. When Lois, her editor and companion, leaves her, she attempts to get her back by shooting an ambitious film yet with her flamboyant sidekick, Archibald. But when one of the actors is brutally murdered, Anne gets caught up in a strange investigation.
* Jack The St.Ripper (George Nevada, 2021) - "Half Neon, Half Demon, All Horror". Desperate for a new line of work, a man applies to join a dance squad at a local studio in a special dance position. When he gets rejected due to his physical attributes, other members of the studio start dying one-by-one from the hands of a masked maniac. The remaining ones are forced to stop the killer.
Pink Flamingos will be intertwined with vigilante, female revenge, (more) laid-back, and short movie selections, alongside a rich programme of music and art performances. The only thing you should worry about is the headache from all this goodness. But we have solid intel that beer helps with that.