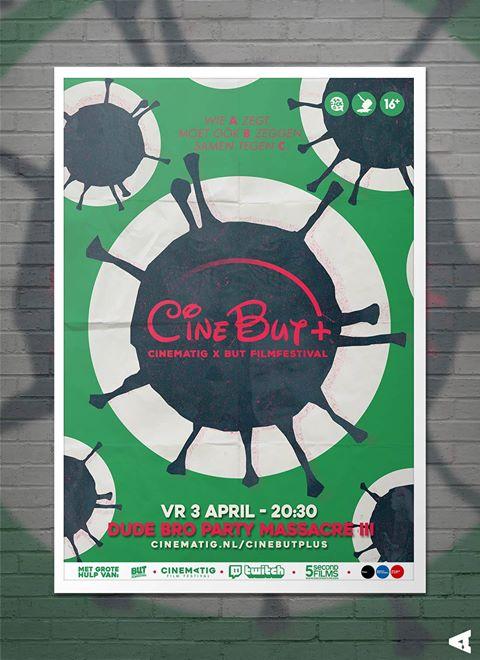 We joined forces with our friends from Cinematig Film Festival from Leeuwarden to give you a streaming experience to never forget.
To lighten up the world a little bit in these times of pandemic and self quarantine we will be streaming a film through the CineBUT+ channel. From 3th of April 2020, every friday night a new CineBUT+ stream at 20:30h sharp.
You are welcome to join and comment (trough a Twitch account) at the channel from 20:00hrs.
Join us at the CineBUT+ channel