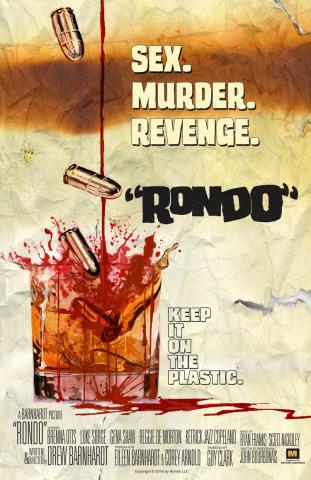 Film description
Quirky Canadian horror film that somehow has all the thrilling fun, delightful perversion and uniqueness.
Paul, a troubled veteran, is given a special prescription that opens a door to a world of sex, murder, and revenge. Full of black comedy and violent twists, Rondo follows the young vet as he descends into bizarre criminal enterprises in the high-rises of Denver, Colorado.
There's only one rule in Rondo: "stay on the plastic" and Paul's about to break it.