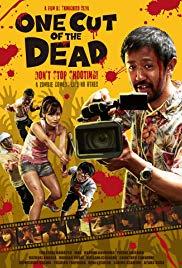 Film description
A low-budget film about zombies soon features the best cast money could not buy, but the problem is that the new actors are not exactly getting along with the crew. Everyone involved is soon receiving a lesson in the merits of perseverance, the preciousness of family bonds and of course the dangers of the living dead, and learns how to act realistic.
Kamera o tomeru na! is an international film festival hit from Japan and BUT is proud to present it to Breda.
A zombie film with brains, and real treat for every horror film maker!
Details

Director

Shin'ichirô Ueda

Language subtitles

english