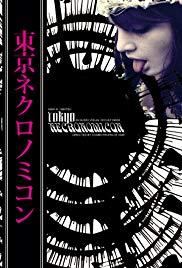 Film description
Short filmdescription
double bill with Flesh in the Machine (60 min) and Tokyo Necronomicon (52 min)
After Phantasmagoria 1&2 enigmatic Cosmotropia de Xam returns to BUT FF with two new films from the Mater Suspiria label:
Flesh in the Machine (60 min) and Tokyo Necronomicon (52 min), both with the same hypnotic soundtrack from their own music label and available on https://phantasmadisques.bigcartel.com.
Surrealistic and experimental features that do not benefit from plot summaries and explanation, but have to be experienced.
Confusion and disorientation alongside with fantastic editing and sound design will be your reward!
Details

Director

Cosmotropia de Xam