Film screening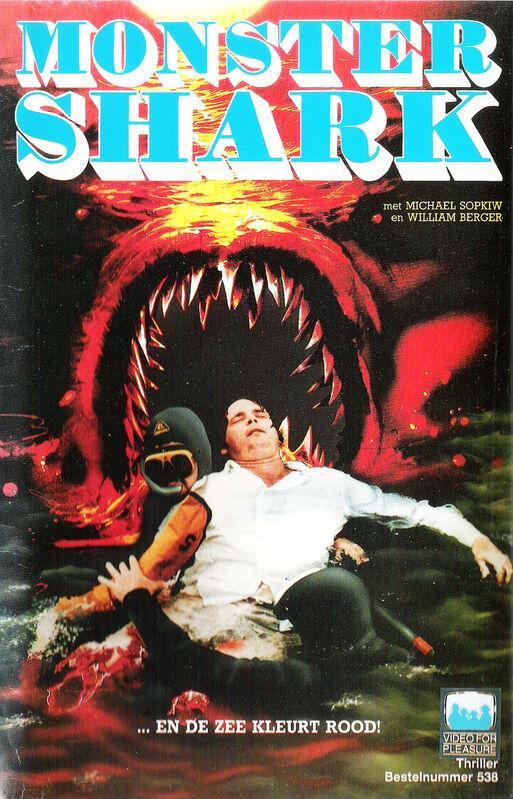 Every month at Chassé Cinema, the BUT Film Festival brings you a crazy film from the last millennium from the depths of their mysterious archive. Expect many analog carriers such as 35mm, 16mm and VHS during these film nights, with which the films will be shot on the screen! The performance will always be enthusiastically introduced, usually by someone from the festival, sometimes by a special guest. In addition, the public can vote on the evening itself, from a pre-selection of between three to five film titles, on which film will be shown the following month at the next BUTplugged evening.
The kick-off is with Lamberto Bava's Monster Shark (1984) on 35mm. A wonderfully bad film about a fake-looking monster who is half-shark and half-octopus. American actor Sopkiw and a group of scientists hunt a monster off the coast of Florida and discover a 15-million-year-old ancestor of the shark, 40 feet long and with a healthy appetite. What's worse, the creature's cells can reproduce on their own, meaning that if it's not destroyed, the ocean will be full of monsters in no time.
Watch the trailer here: https://www.youtube.com/watch?v=ThP3Pe_H4Cs
Tickets are available via: https://www.chasse.nl/programma/4910/Lamberto_Bava/BUTplugged_Monster_S…
---
Date/Time
Wed 18th of May, 21.30
-
23.30hrs.
Location
Address
Claudius Prinsenlaan 8, Breda, The Netherlands