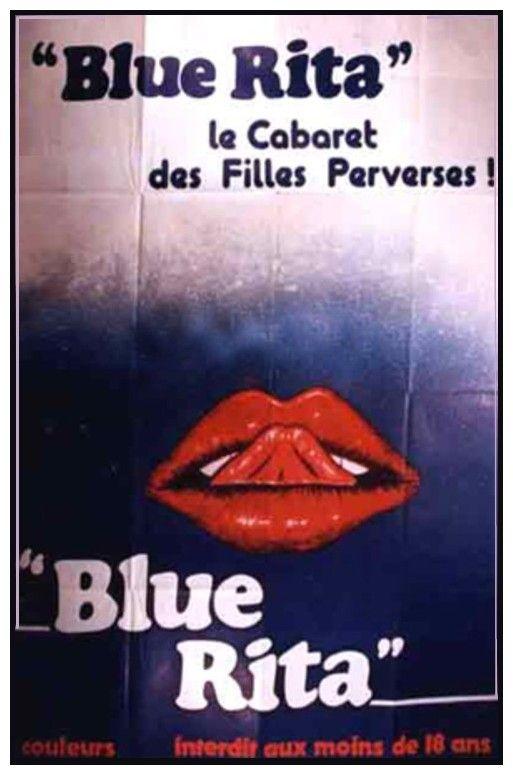 Directed by Jesús Franco
Nightclub owner and erotic dancer Rita Blue uses her club as a front for working as an undercover spy. Having been sexually abused as a child, Rita feels vehement hatred for all men. She and her seductive female cohort gleefully torture guys to obtain vital information and mishandle wealthy men to make them hand over their fortunes.
Watch the trailer here: https://www.youtube.com/watch?v=scy38lBTfAo
The tickets are available here: https://www.chasse.nl/programma/5290/Jess_Franco/BUTplugged_4_Blue_Rita… 
This screening is part of BUTplugged: Every month at Chassé Cinema, the BUT Film Festival brings you a crazy film from the last millennium from the depths of their mysterious archive. Expect many analogue carriers such as 35mm, 16mm and VHS during these film nights, with which the films will be shot on the screen! The performance will always be enthusiastically introduced, usually by someone from the festival, sometimes by a special guest. In addition, the public can vote on the evening itself, from a pre-selection of between three film titles, on which film will be shown the following month at the next BUTplugged evening.
---
Date/Time
Wed 10th of August, 20.45
-
23.15hrs.
Location
Address
Claudius Prinsenlaan 8, Breda, The Netherlands