Film screening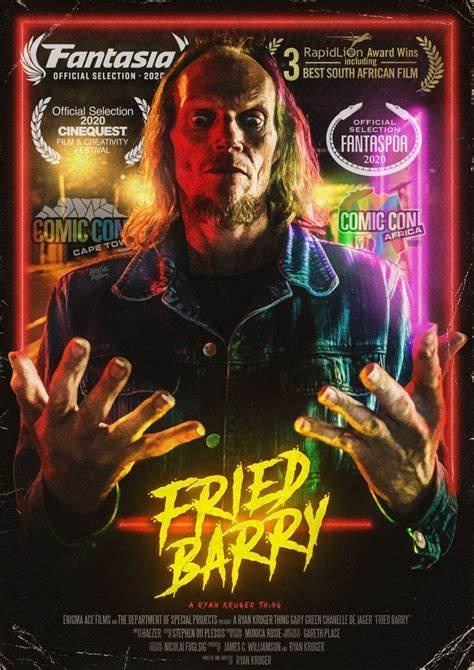 In the Cultfilm series the screening of Fried Barry -winner of the BUTFF feature award 2021
Get your tickets here 
 
---
Date/Time
Wed 23rd of November, 20.30
-
22.30hrs.
Location
WORM is a Rotterdam based artists collective, a venue, shop, cinema and workspace for music, film and new media, with the world as its playground. Transgressing normal segregations between media, we represent the authentic and the unruly, the obsessed and the adventurers. Born under the stars of punk, dada, fluxus, situationism and futurism, WORM has grown to a tenacious organisation that combines the 'do it yourself' mentality of it's ancestors with ultra-pragmatism. The output of WORM is film, radio, concerts, performances, webprojects, installations, cd's and a 24/7 webstation. WORM focusses on OpenSource, recycled material, superuse, seriousness and fun.
Address
Boomgaardsstraat 71, 3012 Rotterdam, Netherlands

Barry likes his beer with a couple of shots of heroin or a full bag of speed. He can't help being an awful bastard since he was abducted and experimented on by aliens. An alien visitor assumes control of his body and takes it for a joyride through Cape Town, South Africa. What follows is an onslaught of drugs, sex and violence.
Films from South Africa rarely hit our screens, but when they do, they hit hard. The main character (Gary Green) with the haunting appearance of a voodoo doll will stay with you for a long time.