Film screening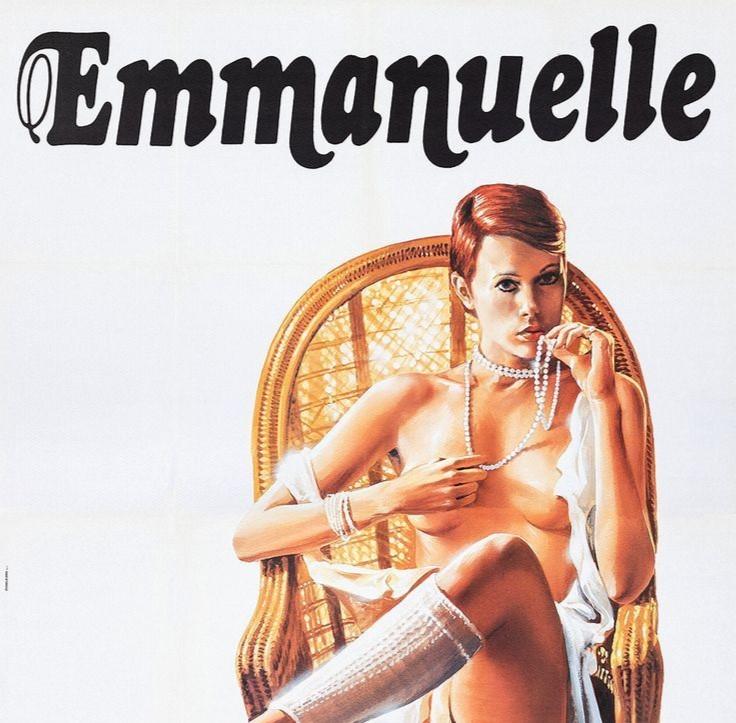 Emmanuelle: (Just Jaeckin, 1974, 16mm, 94 min, English spoken, Dutch subs)
Emmanuelle is a beautiful young model who lives in Bangkok together with her husband Jean, who's several years older. She likes him because he's taught her much, and he likes her because she's learning so well – and wants to, often. Both are very tolerant in matters of extramarital affairs, so he doesn't mind the young Marie-Ange coming over every so often, although she obviously wants more than talk from his wife. But Emmanuelle is more fascinated by the older Bee, and joins her on a trip into the jungle.
Much copied, yet never improved, this erotic classic set a standard for sex-themed films in cinemas. As a huge box office hit, it was seen by audiences around the world and skyrocketed Sylvia Kristel (Utrecht, 1960) into fame. Unlike many less talented actresses who had lovemaking as their main asset, she brought a self-assured, intelligent and demanding woman to the screen, who knew exactly what she wanted – between the sheets, and elsewhere. On an artistic or cinematographic level, critics never managed to agree if the film was a pretentious piece of Edelkitsch porn, or an arthouse film that challenged our moral standards and was ahead of its time.
trailer: https://youtu.be/DsOXacenEk8
This night's special 16mm screening is highlighted by a book presentation of the illustrated biography of Sylvia Kristal, distributed in NL by Underbelly, and published by Cult Epics distribution from L.A.
Bring your friends and 60 euros (online 70) in cash for the book. https://underbelly.nu/product/sylvia-kristel-from-emmanuelle-to-chabrol/
Cultfilm would not be Cultfilm if we did not add a delightful rip-off by Schmutzmeister D'Amato, also on celluloid, to the program:
Emanuelle and the last Cannibals: (Joe D'Amato= Aristede Massaccesi, 1977, 35mm, 94 min, English spoken, Dutch subs)
A hedonistic photojournalist, an anthropologist, two female missionary workers and a treacherous hunter's party trek into the Amazon to find a cannibalistic tribe long thought extinct. Laura Gemser is the muse of D'Amato in his Emmanuelle series. Java-born, and raised in Utrecht, she incorporated exotic beauty with her slender figure and raven-black hair.
As strange as it may seem, a cannibal film can successfully mix with an erotic film. Containing insane violence and horrendous bloodshed from the tribal cannibal people, it also displays very sensual female masturbation scenes and lots of explicit sex scenes – the carnal pleasures, so to say.
Ticketlink: Cultfilm: Emmanuelle Double Bill (16 + 35mm) Tickets (stager.nl)
---
Date/Time
Wed 21st of December, 19.30
-
23.00hrs.
Location
Address
Boomgaardsstraat 71, 3012 Rotterdam, Netherlands