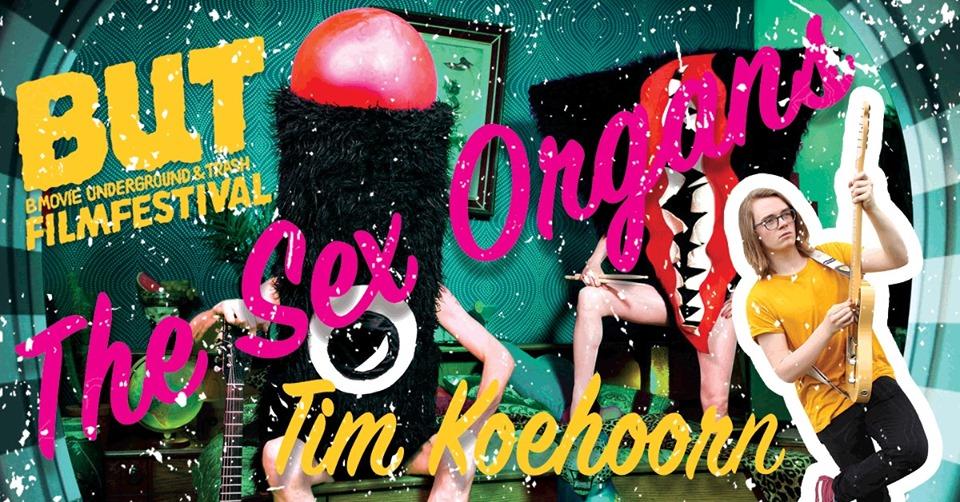 THURSDAY:
Surf & Turf Fest and BUTFF are coming together again to stir a nice pot of dismay, anesthesia, alienation and confusion into an ecstasy!
HURRICANE JOE
This narco singer from Rotterdam is a notorious maniac who mixes a Tex-Mex style sound with the raw energy of punk. He started playing bass and guitar in punk and grindcore bands. However, after his first tour in Britain, Joe was kicked out of the band after several run ins with the law. Back in Rotterdam in 2004 he started developing his own sound: the narcobilly sound. In 2015 he collaborated with the metal band Alien Possession and released an album called the Narco lord. All nice and fascinating, just put on your balaclava and let's go. Keep it narco!
During this show the new movie The Narco Lord will be shown by Hurricane Joe.
E.T. EXPLORE ME
They play Ace Tone-powered thrash-surf-garage with the steam hitting your windows, numb and challenges your instincts to drink-soaked berserkness. Rabies is interspersed with hypnotic musical mantras. A dark undertone dominates, interspersed with a raw erotic growl or a hint of melancholy. But especially rock & roll in all its facets. The trio has been playing their maniacal derailed psychonautic garage for over 15 years now. Is it punk? Is it New wave? Is it Psychedelic Cosmotrash? No idea what you should call this madness, but its awesomeness is a fact!
BE THERE @ Thursday 29 August 2019 20:30h - 00:00h
Get Tickets for €7.50 + includes a KWA-beer!
SATURDAY:
THE SEX ORGANS
Guess who are back?! It's the The Sex Organs! Inter-galactic sex 'n' roll from outer space! A primitive, trash, garage, space odyssey! The Sex Organs were formed in 2014 and played their debut show at the legendary Funtastic Dracula Carnival in Spain and immediately became a cult act! Dressed as gigantic male and female sex organs, they play wild, sweaty trash and roll sending the listener into an explosive climax song after song! This is as primitive as it gets - stand-up drum kit, a guitar and infectious lyrics about the sexual condition of the modern times we live in!
TIM KOEHOORN + BAND
Tim sings in Dutch and most of you are Dutch as well, but for those couple of international guests the following text to you is provided by Tim himself + Google Translate: 'Hi! My name is Tim Koehoorn. I make Dutch-language indie doll in which tension between what is ironic and genuine is central. I put together my music at home from start to finish including recording. Some songs are about HYVES or failed house parties; other songs are about transience and regret. Finally, every song has its own genre and character. In short: feel free to dig in the emotional grab barrel.' Haha, als je deze zin niet begrijpt ga je er echt niets van verstaan. XD
BE THERE @ Saturday 31 August 2019 20:30h - 23:30h
Get tickets for €7.50 + includes a KWA-beer!