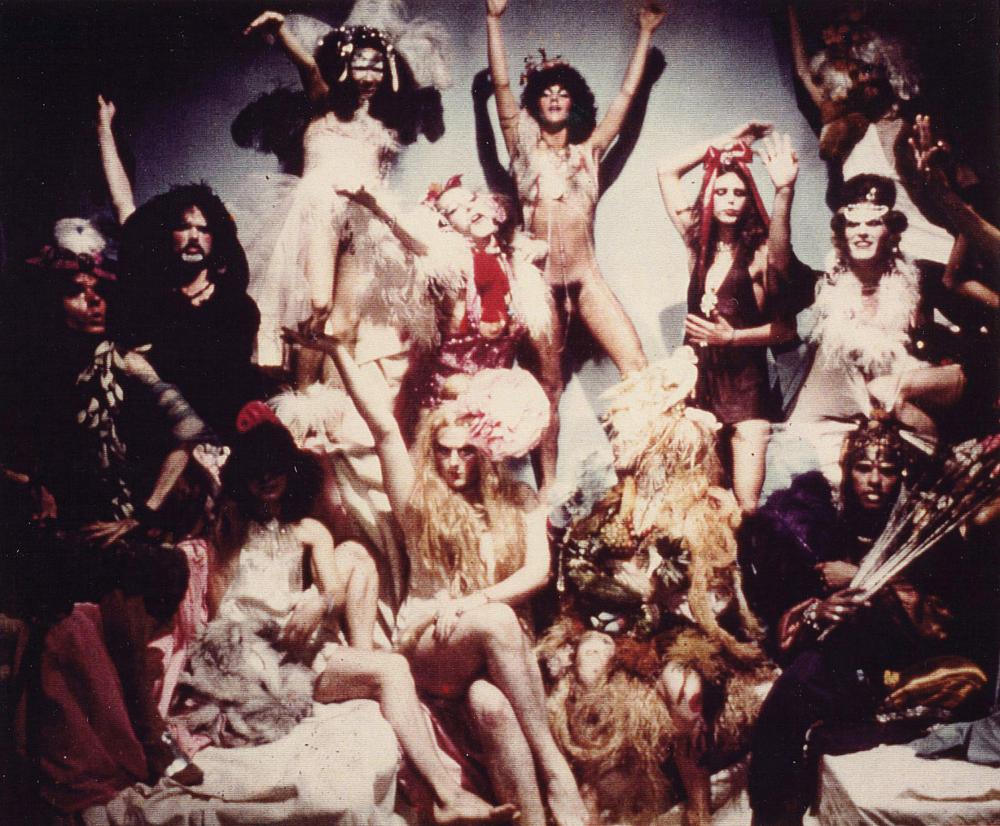 Since 2008, Club 70's is on and off a special program at and around the festival. Drive-in, Grindhouse, Blaxploitations, Horror, Kung Fu, Giallo and other cult-films from the late 60's, the golden 70's and early 80's are screened the way they are meant to be screened; meaning celluloid prints in various states of decay. Sometimes scratched, sometimes dirty and with lots of splices, sometimes the colour has turned red. A film-print would often be altered on it's way across the continent due to the treatment they received in small dirty projection-boots of film-clubs and drive-in cinemas back in the day. That is all part of the charm, and a treat too.
Like in the earlier editions, Club 70's selected two titles of which we are proud to present. This year the emphasis is on the experiments that were made during the 70's where directors and producers tried to force different genres of film together.
First feature on the bill: Il mio nome è Shangai Joe a.k.a. The Fighting Fist of Shangai Joe (1973, 16mm)
A weird European take on the Spaghetti western-Kung fu connection that has haunted Hong Kong cinema since Shaw Bros. started using borrowed Ennio Morricone music for their films in the later '60s. While Shanghai Joe shows very little understanding of Kung Fu, it shows considerable savvy about Spaghetti Westerns; the action rarely lags, and the heros are heroic, the villains are villainous. Yep, a good B-movie all around!
Second feature on the bill: The Dynamite Brothers (1974, 16mm)
A young black man teams up with a Chinese kung-fu expert to fight a drug ring. Al Adamson was one of the first US directors to use a Hong Kong Stunt team in America. He was a trendsetter for once. The Dynamite Brothers is a real low budget film that has a sleazy feel to it. A lot of familiar faces pop up uncredited such as future Sammo Hung Stunt team Members Peter Chan Lung, Philip Ko and Mars can be seen in the back ground. If there was a budget, Al Adamson must have spent it on flying these guys out to California.